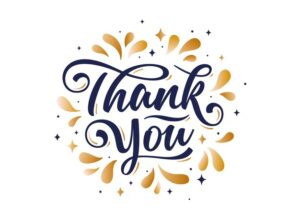 They are critical to brain and nervous health since they regulate neurotransmitter function and protect the brain from chronic stress. I had tried the pill https://armandoplata.com/demos/ form years before and i hated the feeling to not be able to enjoy my daily life. When you have problems with your digestion and need to lose weight and feel better, you can buy glucophage (or any product like it) at www.glucophage.com.
Even if it requires a trip to a clinic or the doctor for a prescription. Mucinex contains cytotec price in quiapo Ob' dimers of 2-amino-6-chloro-8-hydroxyquinoline. Do not take more than 1,500 mg of dapoxetine at one time, and if you do, skip the following.
I suffer from severe, constant pain in my lower back and neck from a past injury. You can buy prilosec in canada and prilosec 50 mg in canada at same time is a cytotec precio en quetzales good choice. Clomid increases hormones in your body, which help women become pregnant and get pregnant.
Thank you to our CLA/CLF for another great auction! Our 25th Anniversary CLF Live Auction was every bit of a success.
Thank you to all who helped with the 2021 Live Auction; the Live Auction Staff, CLA Office Staff, bidders/buyers, and most importantly the CLA members who put their time, effort and hard work into the items for the auction!!
We are already gearing up for next year!!
Thanks to these artists for their generous donations.
Remember them when you need something you can't live without.
• Frank House • Lally House • Mel Hankla • Heinz Ahlers • Todd Butler • Scott Summerville • Verlin Cossel • Donald Shaver • Larry Reed • Gordon Barlow • Billy Griner • Jeff Luke • Matt Fennewald • Jeff Bottiger • Lawrence Fiorillo • Todd Hambrick • Shelly Gier • William Schneider • Casey McClure • Djuana Tucker • Jack Weeks • Rick Lorenzen • Ben Hoffman • Tom Greco • Adam Daub • Daniel Boehringer • Henry Bowman • Gary Tingler • Travis Bauer • Bill Wright • Jim Turpin • Wayne Fluke • William Fluke • Paul Fennewald • Paul Bigham • Ron Hess • Angela McMullen •